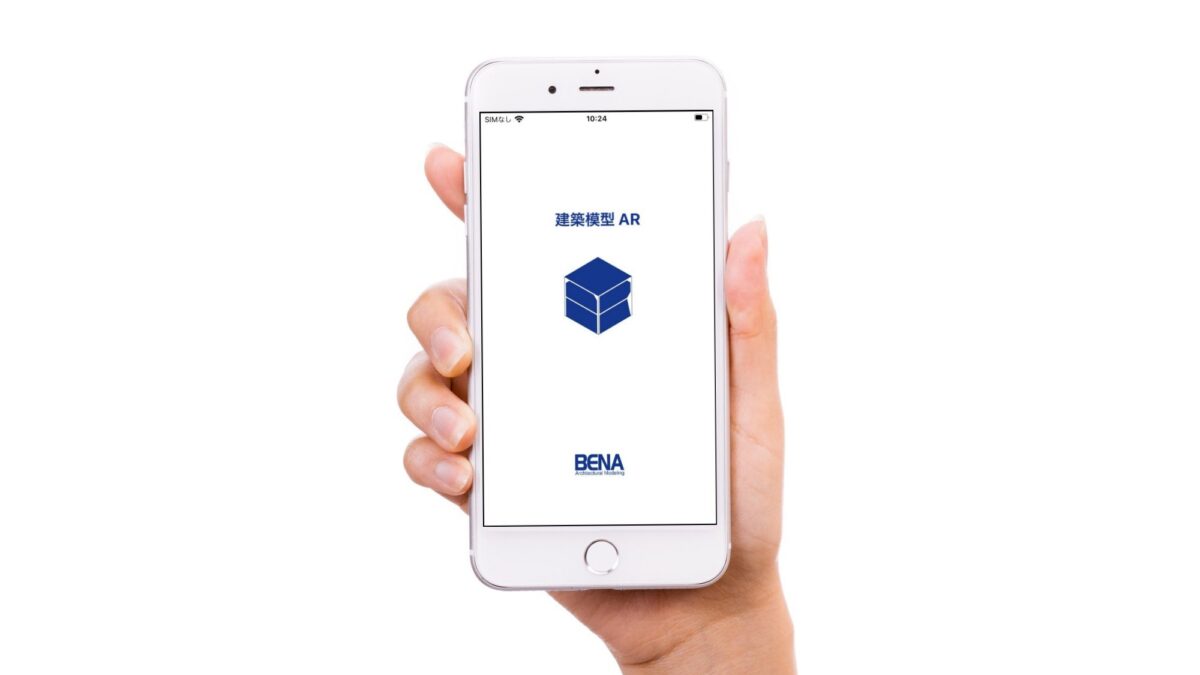 App "Architectural Models AR"
Architectural Model BENA has released its first in-house developed smartphone application, "Architectural Model AR", which is available for smartphones, iPhones, tablets and iPads. The app is useful for examining the production of architectural models and checking the size of the models when installing (displaying) them. If the model is similar in size, you can check the actual size on your smartphone or tablet.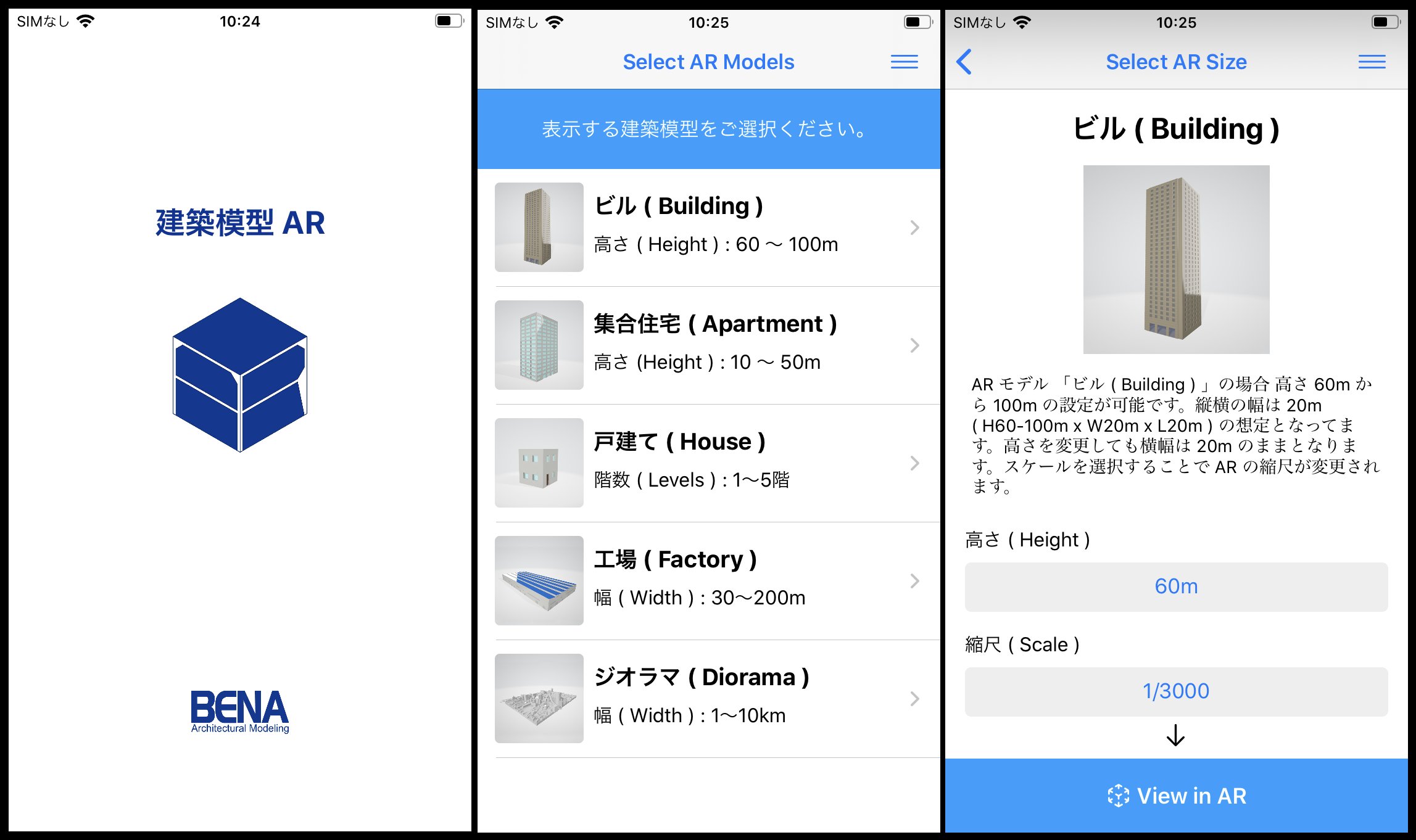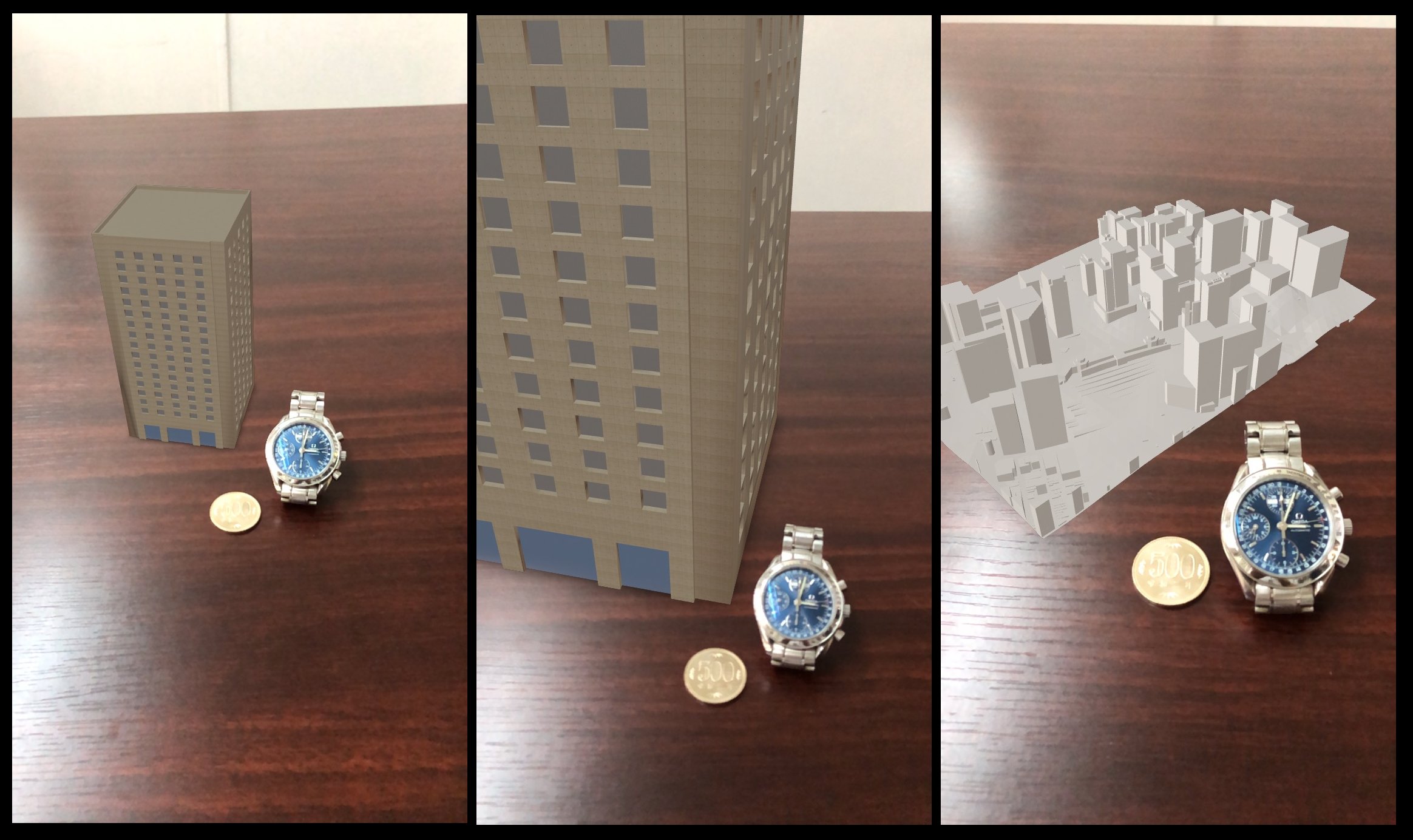 The displayed architectural model AR can be resized by pinch zooming. You can also adjust the position of the model. The app also has an inquiry menu, so you can directly contact us for any questions about the app or models. You can also take a photo of the displayed screen and send it via email or SNS for easy information sharing.
Price
Free
Operating environment
Supported OS
iOS: iOS 12 or higher
Android: Not supported
Supported Devices
iPhone 11 Pro / iPhone 11 Pro Max / iPhone 11 / iPhone XS / iPhone XS Max / iPhone XR / iPhone X / iPhone 8 / iPhone 8 Plus / iPhone 7 / iPhone 7 Plus / iPhone 6s / iPhone 6s Plus / iPhone 6 / iPhone 6 Plus / iPhone SE
Where to get the app


Apple App Store URL: https://apps.apple.com/app/id1528665133
Main functions
Select the type of model to be displayed in AR (5 types)
Change the size scale of the models displayed in AR.
Save images of displayed AR models.
Save images of the displayed AR models ・Share images of displayed AR models on SNS
Pinch-zoom the AR model to zoom in and out.
Swipe the model to change the bottom position.
Swipe the model to change the position of the bottom surface ・Two-point touch (pinch and rotate) to change the orientation
Tap the AR display screen to display the photo shooting button.
Currently, the menu and other information is in Japanese, but we are planning to release a version that is completely in English.
Tags In